ABOUT THE GAME :
The Gods have abandoned Midgard. Once a prosperous land teeming with mythical beasts and beings, it now rots from the inside, tainted by unknown forces. Odin's chosen guardians of the realm are gone. In their absence, the sacred Elder Tree they swore to protect is exposed to abuse and manipulation. Now, the only remnants of hope reside in Estra, the daughter of mankind's last great leader.
With a heavy emphasis on narrative, Estra's journey through Midgard is filled with Nordic lore, mysterious twists, and consequential decisions. Players will converse with a variety of characters and share in Estra's discoveries as she learns more about her family's past and the looming darkness spreading across the realm.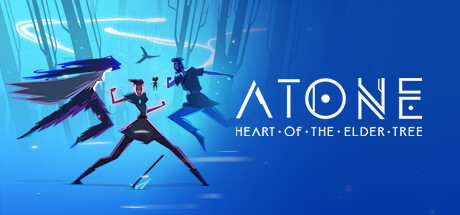 Title: ATONE: Heart of the Elder Tree
Genre: Action, Adventure, Indie, RPG
Developer: Wildboy Studios
Publisher: Untold Tales
Release Date: 27 Jan, 2023
Release Name : ATONE Heart of the Elder Tree-TENOKE
Size : 1.32 GB
____________________
ATONE.Heart.of.the.Elder.Tree-TENOKE.torrent
ATONE.Heart.of.the.Elder.Tree-TENOKE.torrent
Enjoy
Support the developers. buy this game if you like it. BUY IT!