ABOUT THE GAME :
Caution:
Might trigger epilepsy
FREE GIRLFRIEND EXPERIENCE DLC INCLUDED
Forget about real life – now you can even rest on a virtual bed. Do not have time for rest in real life? No problem! Just run this game in background and you will be able to excuse yourself saying like "yeah it is okay I can work 18 hours a day I had a rest".
Or maybe you know you bought a VR headset and can't afford yourself a real bed anymore? We have got you covered!
Bed Lying Simulator is a quality short experience with a philosophical subtext
Lie on a bed, get overweight, see your life wasted.
Bed Lying Simulator features real time environment rusting, character weight gain, day/night/seasons system, calendar, time that
incrementally increases its speed.
Game includes smooth first person animations.
In the end, there would be a sad cut-scene.
It is a short(however,the game may feel like it is extremely long), yet complete experience with a solid concept and a nice consistent level of quality.
Features:
-Lie on a bed
-First person view
-Experience gaining weight & getting overweight
-Quality animations
-Free DLC where you can lie with your girlfriend
-Day/night cycle
-Dynamic environment rusting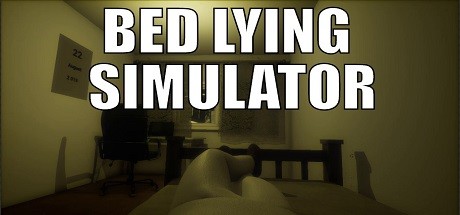 Title: Bed Lying Simulator
Genre: Action, Casual, Simulation
Developer: Oblomov Industries
Publisher: Kavkaz Sila Games
Release Date: 16 Jan, 2020
Release Name : Bed Lying Simulator-PLAZA
Size : 1.98 GB
____________________
Bed Lying Simulator-PLAZA.torrent
Bed Lying Simulator-PLAZA.torrent
Enjoy
Support the developers. buy this game if you like it. BUY IT!