ABOUT THE GAME :
Developed by id Software, and originally released in 1993, DOOM pioneered and popularized the first-person shooter, setting a standard for all FPS games. An enhanced version was released on PC, consoles, and mobile devices in 2019. Now, you can get the original and enhanced versions of the base game and the additional content in one place.

DOOM (1993) – Enhanced Version
Released in 2019 to celebrate DOOM's 25th anniversary, this enhanced version makes it even easier for players to enjoy the original game on modern platforms. The re-release
version includes:
Upgraded visuals
Improved mouse and keyboard controls
Gamepad/controller support
Widescreen resolution support
Native 60 FPS support
Episode IV: Thy Flesh Consumed
Local split-screen co-op and PvP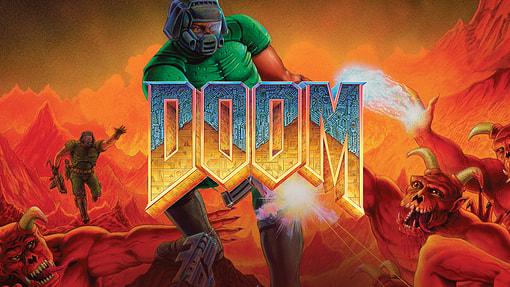 Title: DOOM I Enhanced v1.0-GOG
Genre: Action, Adventure
Developer: id Software
Publisher: id Software
Release Date: 1993
Release Name : DOOM I Enhanced v1.0-GOG
Size : 316.39 MB
____________________
DOOM.I.Enhanced.v1.0-GOG.torrent
DOOM.I.Enhanced.v1.0-GOG.torrent
Enjoy
Support the developers. buy this game if you like it. BUY IT!