ABOUT THE GAME :
The simulation game "Enter The Moon" offers the player the opportunity to explore the entire moon in unbelievable 3D detail depth while studying its geological aspects. For space shooter fans, the player can fight in combat mode against enemy spaceships or a lunar base.
Texture stream loading and distance 3D generation provides a smooth gaming performance.
You can discover the entire moon in 3D.
View real moon colors.
Activate mineral data, height data, FeO data.
Measure the moon.
View earth.
Enter the ISS.
Enter the spaceship and get in the cockpit.
View eros the asteroid.
View a imaginery moon base.
View the Lunar Reconnaissance Orbiter.
View the blood moon.
Use the telescope mode and the earth view side.
Activate constellations.
Switch to the milkiway view.
Activate moon rotation.
Activate crater names.
Use the ship's scanners for a torchlight like scanning.
Take some virtual tours.
Battle other ships in 3 different wave strenght. (Activation via settings)
Battle a hidden lunar base. (Activation via settings)
Fly to the moon.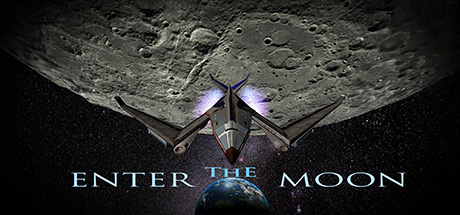 Title: Enter The Moon
Genre: Action, Simulation
Developer: "Paul Sobkowiak"
Publisher: "LPS-Interactive"
Release Date: 8 Sep, 2018
Release Name : Enter The Moon-PLAZA
Size : 14 GB
____________________
Enter.The.Moon-PLAZA.torrent
Enter.The.Moon-PLAZA.torrent
____________________
Enjoy
Support the developers. buy this game if you like it. BUY IT!