ABOUT THE GAME :

Purchase the Season Pass and set off on even more expeditions into Frostpunk's frozen world. With this pass, you'll be granted access to all upcoming game content in this season, including immediate access to THE RIFTS and two major expansions coming in 2020.

CLICK FOR MORE SEASON PASS INFO

THE CITY MUST SURVIVE
Frostpunk, the newest title from the creators of This War of Mine, is a society survival game where heat means life and every decision comes at a price. In an entirely frozen world, people develop steam-powered technology to oppose the overwhelming cold. You face the task of building the last city on Earth and securing the means necessary for your community to survive.
Optimization and resource management often clash with empathy and thoughtful decision-making. While city and society management will consume most of the ruler's time, at some point exploration of the outside world is necessary to understand its history and present state.
What decisions will you make to ensure the survival of your society? What will you do when pushed to the limit? And who will you become in the process?
MAKE THE LAW
Establish laws that regulate the existence of your growing society. Decide on their working routine, healthcare, food provision and other crucial aspects of everyday life. Maintain their hope and contentment – the moral condition of your society is as important as securing the basic means to keep them fed and safe.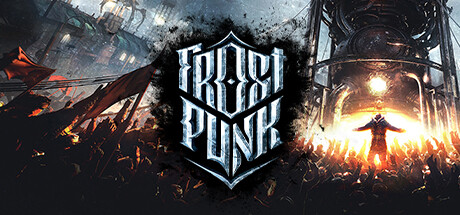 Title: Frostpunk
Genre: Simulation, Strategy
Developer: 11 bit studios
Publisher: 11 bit studios
Release Date: 24 Apr, 2018
Release Name : Frostpunk On The Edge-HOODLUM
Size : 10.00 GB
____________________
Frostpunk.On.The.Edge-HOODLUM.torrent
Frostpunk.On.The.Edge-HOODLUM.torrent
Enjoy
Support the developers. buy this game if you like it. BUY IT!