ABOUT THE GAME :
After centuries spent slumbering in the bowels of the earth, the primordial beasts known as Titans have awoken. Now they must battle humanity – and one another – for total world dominance.
GigaBash combines the chaos and creativity of titles like Power Stone, Super Smash Bros Ultimate and War of Monsters with the jaw-dropping scale of the classic kaiju movies. Play as either a rampaging Titan or a Titan-hunting mecha; summon lightning from the heavens, use a radio tower as a baton, or roll a whole district (and your enemies) into a single massive snowball. Wreak enough havoc and you'll evolve into your final form, the terrifyingly titanic S-Class.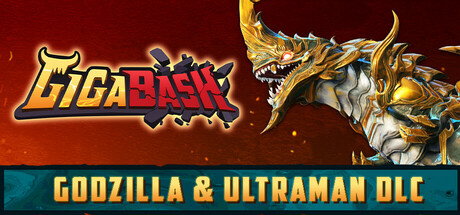 Title: GigaBash
Genre: Action, Indie
Developer: Passion Republic Games
Publisher: Passion Republic Games
Release Date: 4 Aug, 2022
Release Name : GigaBash-DARKSiDERS
Size : 8.25 GB
____________________
GigaBash-DARKSiDERS.torrent
GigaBash-DARKSiDERS.torrent
Enjoy
Support the developers. buy this game if you like it. BUY IT!