ABOUT THE GAME :
Why have friends if not to play Golf… With Your Friends! Nothing is out of bounds as you take on courses filled with fast paced, exciting, simultaneous mini golf for up to 12 players!Key Features:
12 Player Multiplayer! Make sure your skills are up to scratch as you tee off against 11 other golfers in simultaneous online multiplayer.
Themed Courses! Go head to head on courses with unique mechanics and holes. Become a pro in the pirate course, aim for an albatross in the ancient theme or wage all out Worm warfare in the Worms course!
Powerups! Drive a wedge between your friends as you trap their ball in honey, freeze it or turn it into a cube.
Three Game Modes! Tee off in classic mini golf, shoot for the pars in hoops or swap the hole for a goal in hockey
Level Editor! Putt your own spin on the game by creating, sharing and playing your own courses.
Customisations! Turn the fairway into the runway, with unlockable hats, skins and trails for your ball.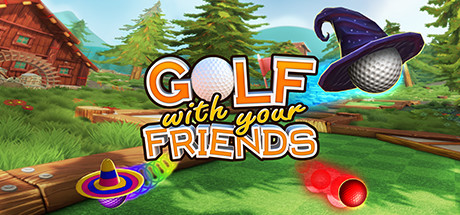 Title: Golf With Your Friends
Genre: Casual, Indie, Sports
Developer: Blacklight Interactive
Publisher: Team17
Release Date: 19 May, 2020
Release Name : Golf With Your Friends The Deep-CODEX
Size : 3.46 GB
____________________
Golf.With.Your.Friends.The.Deep-CODEX.torrent
Golf.With.Your.Friends.The.Deep-CODEX.torrent
Enjoy
Support the developers. buy this game if you like it. BUY IT!