ABOUT THE GAME :
Join the war and lead your nation to victory. Hinterhalt 2 is a cartoonish World War 2 single player first person shooter game with tons of fun and excitement. Play as the Germans, Americans, Soviets, and British or even as the Japanese. You decide. Play the campaign mode or simply just for fun in the skirmish mode. An additional Zombie mode is also included.
ArtStyle:
The cartoonish low poly look makes you focus more on the gameplay and have fun, rather than the graphics. The background music tracks and the UI design have been carefully chosen, adding a great additional experience to your gameplay.
Campaign:
The campaign consists of 5 big battles you have to win in order to advance. Each battlefield is huge and unique. You will play as different fractions along the campaign and you will be able to replay any mission you like as often you wish.
Skirmish:
The concept of skirmish is simple. Choose your team and an opponent and beat him. There are several maps and map sizes to choose between and you are free to adjust settings such as the amount of AIs, respawn tickets or even the rotation of the sun to simulate different day time hours.
Zombie:
As a great fancy bonus feature you can play against hordes of Zombies. You initially start with friendly AIs who will potentially get mad and start shooting not only the zombies, but also the teammates. There are different supply stations that will provide you with a random weapon. But watch out, you might get unlucky and get nothing more than a shovel to protect yourself and a simple handgun.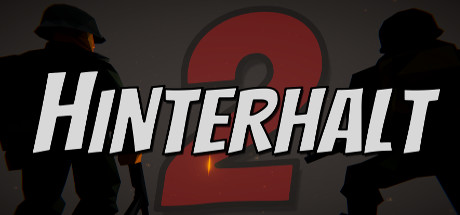 Title: Hinterhalt 2
Genre: Action, Indie
Developer: "Felip Guimerà"
Publisher: "FelGC.GamesDevelopment"
Release Date: 8 Oct, 2018
Release Name : Hinterhalt 2-PLAZA
Size : 1 GB
____________________
Hinterhalt.2-PLAZA.torrent
Hinterhalt.2-PLAZA.torrent
____________________
Enjoy
Support the developers. buy this game if you like it. BUY IT!