ABOUT THE GAME :
WELCOME TO THE FUTURE
The year is 2084. The future has turned out much darker than anyone could imagine. First, there was the Nanophage. A digital plague that killed thousands upon thousands of those who chose to augment their minds and bodies.
Then came the War, leaving both the West and the East decimated and shattered. With no one left to seize power, corporations took over and forged their own crooked empires.
You are a tool of corporate oppression. Feared and despised, you hack into the darkest corners of your suspects' minds. You creep into their dreams, expose their fears, and extract whatever your investigation may require.
You are an Observer.
BECOME A NEURAL DETECTIVE
You play as Daniel Lazarski, an elite investigator of the future portrayed by late cyberpunk icon Rutger Hauer. As an Observer, you hack into the minds of suspects to extract clues and evidence. Anything they felt, thought, or remembered can and will be used to solve your case.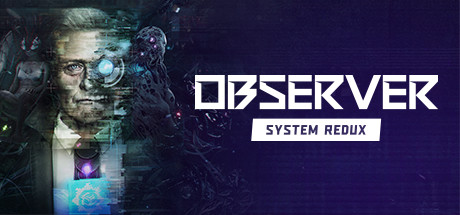 Title: Observer: System Redux
Genre: Adventure, Indie
Developer: Bloober Team
Publisher: Bloober Team SA
Release Date: 10 Nov, 2020
Release Name : Observer System Redux-CODEX
Size : 11.37 GB
____________________
Observer.System.Redux-CODEX.torrent
Observer.System.Redux-CODEX.torrent
Enjoy
Support the developers. buy this game if you like it. BUY IT!