ABOUT THE GAME :
Get ready to experience POSTAL from a brand-new perspective! This boomer-shooter spin-off of the fan-beloved Running With Scissors' franchise will take you further down the rabbit hole than any previous game of the series. You're not in Paradise anymore, and things are about to get weird, as POSTAL: Brain Damaged happens within the twisted psyche of the POSTAL DUDE, himself!
Wild setting? Even wilder gameplay! While staying true to POSTAL'S trademark tone and humor the game plays very different to all the previous titles in the series. What you get is fast, challenging, and full of varied, meticulously designed enemies and environments. If you're surfing the tidal wave of throwback shooters or enjoyed the latest installment of that game where you single-handily take on the forces of Hell invading Earth, you will feel right at home (even more so if your home smells really bad).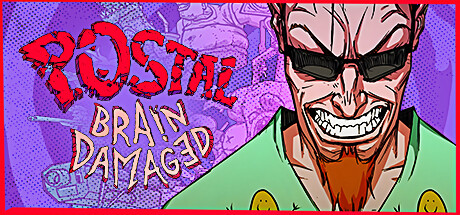 Title: POSTAL: Brain Damaged
Genre: Action
Developer: Hyperstrange
Publisher: Running With Scissors
Release Date: 9 Jun, 2022
Release Name : POSTAL Brain Damaged v102-GOG
Size : 4.9 GB
____________________
POSTAL.Brain.Damaged.v102-GOG.torrent
POSTAL.Brain.Damaged.v102-GOG.torrent
Enjoy
Support the developers. buy this game if you like it. BUY IT!