ABOUT THE GAME :
The long-awaited zombie raising, narrative-driven, puzzle-solving, action-packed, stealth-sneaking, 1980s-inspired, multiple timeline-having, meticulously illustrated, surprisingly-touching, dark comedy adventure has finally been unearthed!
From key team members behind the cult hit Stubbs the Zombie, experience both the life and afterlife of Ray LaMorte as you solve the mystery of his death, the only way he knows how: by raising an army of the undead!
Command a zombie army in both combat and puzzle-solving (in ever-changing gameplay scenarios), making strategic use of a variety of zombie types each with unique powers
Battle your way through a 8-10 hour story campaign across 40 hand-crafted levels, lovingly draped in 1980s Americana and dense with pop culture cameos
Feast (your eyes) upon 3,000+ hand-drawn sprites in a playful 2D/3D mashup art style, and indulge (your ears) with a groovy pop / retro / synthwave soundtrack
Survive a funny-yet-touching story of redemption as you discover what life decisions led to Ray's death, complete with hard choices of your own to make that influence the ending
"I was just about ready to hand over my wallet" – Destructoid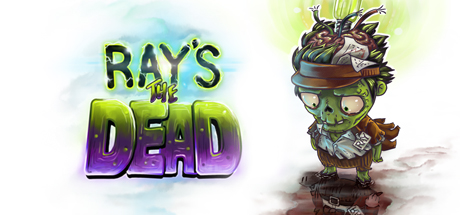 Title: Ray's The Dead
Genre: Action, Adventure, Indie, Strategy
Developer: Ragtag Studio
Publisher: Ragtag Studio
Release Date: 22 Oct, 2020
Release Name : Rays The Dead-CODEX
Size : 3.29 GB
____________________
Rays.The.Dead-CODEX.torrent
Rays.The.Dead-CODEX.torrent
Enjoy
Support the developers. buy this game if you like it. BUY IT!