ABOUT THE GAME :
Warhammer 40,000: Battlesector is a fast-paced turn-based strategy game set in the grimdark universe of the 41st Millennium. Pick your force, develop your army, field mighty heroes and fight for victory using superior strategy, awesome abilities, and devastating weaponry. Experience an epic twenty mission single-player campaign that explores the aftermath of the Devasta-tion of Baal. Help Sergeant Carleon and his allies purge the Tyranid infestation on Baal Secundus, and preserve the honour of the noble Blood Angels.
Skirmish Mode
Fight across the surface of Baal on maps of your choosing in the Skirmish mode. Pick the faction you'll lead as well as the one you'll face. Completely customize your army list by selecting your units, heroes and their loadouts. It is available with three different types of Objective: Exterminatus, Conqueror and Strategic Command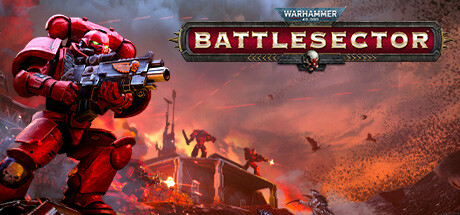 Title: Warhammer 40,000: Battlesector
Genre: Strategy
Developer: Black Lab Games
Publisher: Slitherine Ltd.
Release Date: 22 Jul, 2021
Release Name : Warhammer 40000 Battlesector Necrons-FLT
Size : 5.95 GB
____________________
Warhammer_40000_Battlesector_Necrons-FLT.torrent
Warhammer_40000_Battlesector_Necrons-FLT.torrent
Enjoy
Support the developers. buy this game if you like it. BUY IT!