ABOUT THE GAME :
This game was made with absolutely zero budget/funding. The amount of love, passion, time and dedication from the Workbench Entertainment team can't be measured in numbers.
Wounded is a nerve racking first person horror game that is one step closer to the world of fear, anxiety and all round terror! As you progress through the old and abandoned world of "Wounded", you uncover the deep, dark secrets that the place has buried in its walls and ground.
You control Tim, an estranged father desperately trying to find his lost daughter, Lisa. His journey is tough and upmost challenging, through a world filled with paranoia, fear, anxiety and terror around every corner!
Wounded doesn't solely rely on jump scares to create a threating experience; the premise is paranoia and concern, the fear of the unknown. Carefully picked sounds and soundtrack will contribute to the full horror experience. There's imminent danger and also very immediate threats you have to face. Things can go wrong, quickly, and most of the time your own actions are what leads to your own ascendance or demise. Make your own choices, think twice before every step.
Inner strength is required in order to find your way out, and it's definitely not a game for the lighthearted. Walking in the shoes of Tim, you are armed with your own wits and will to find your daughter. Mystery is a part of the game, thus you will have to treat carefully and choose your options, wisely. Every step counts. It can either lead you to your daughter or it can lead to death. Follow your instincts and conquer your own fear, collect evidence, solve puzzles and learn more about the surroundings as you go.
Puzzles and mysteries that require logical thinking and fast reflexes
Carefully crafted sounds will contribute to the full horror experience
Detailed environment that speaks about its past
Your actions will tailor the story. Different outcomes for the ending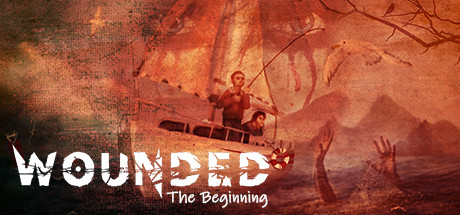 Title: WOUNDED
Genre: Action, Adventure, Indie
Developer: "Workbench Entertainment"
Publisher: "Workbench Entertainment"
Release Date: 28 Feb, 2019
Release Name : Wounded-HOODLUM
Size : 5 GB
____________________
____________________
Enjoy
Support the developers. buy this game if you like it. BUY IT!