ABOUT THE GAME :
AVARIAvs is Ultrafast Turnbased Combat
Basically, "Old-School Final Fantasy, but PvP."
In AVARIAvs, players select a party of 3 heroes to battle against an opponent's party. During battle, opposing players choose their actions simultaneously and then witness the mayhem of their decisions. Combat rages on until one winner reigns victorious by decimating their opponent's HP to zero.
Be warned however, battles that do not conclude promptly may be subject to JUDGEMENT…
With 16 unique heroes each equipped with 2 distinct archetypes, there are over 2,000 party combinations for you to discover and master. Crush your opponents with 200+ abilities and upgrade them in the heat of battle with AVARIA's Focus System. Out-level your foes mid-combat to unleash devastating Focusburns and gain the upper hand. Compete with players from around the globe with Online Matchmaking or enjoy Local Split-screen mode at home on the couch with a friend.
Experience the crippling effects of the AVARIA Battlesystem's "Real Life Debuffs" or turn them on your opponents for epic results! Inverted controls and scrambled menus are just a taste of some of the most brutal status effects found in AVARIAvs.
Game Modes:
Online Matchmaking
Online Private Match
Offline Splitscreen PvP
Offline "Vs Bots" 1-Player Practice mode
Build YOUR party, destroy the enemy, WIN!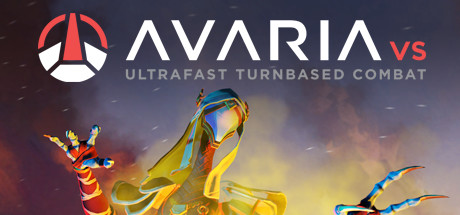 Title: AVARIAvs
Genre: Indie, RPG, Strategy
Developer: "Juncture Media"
Publisher: "Juncture Media"
Release Date: 9 May, 2019
Release Name : AVARIAvs-SKIDROW
Size : 1 GB
____________________
____________________
Enjoy
Support the developers. buy this game if you like it. BUY IT!