ABOUT THE GAME :
Borderlands 3 gets even bigger with the Director's Cut add-on, featuring a raid boss encounter, additional story missions, behind-the-scenes extras, and three sets of themed collectibles!
Test your mettle against the most fearsome of all Varkids. Her name has long been whispered in blood-soaked legend; now Hemovorous the Invincible has awoken. This colossal raid boss has made her lair on Pandora, and only the fiercest big game hunters have a chance of kicking her chitinous butt in the pursuit of top-tier loot. Better bring some friends to this fight and be ready to get caked in Varkid guts—it's going to get messy!
Meanwhile, Ava is convinced she has a lead on some potentially supernatural slayings and has decided to document her findings in serialized podcast form. Consider yourself her gun-toting co-host as you investigate strange happenings on Pandora, Promethea, Eden-6, and Nekrotafeyo in search of answers (and loot) with the help of some familiar faces.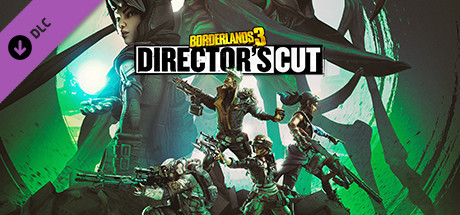 Title: Borderlands 3: Director's Cut
Genre: Action, RPG
Developer: Gearbox Software
Publisher: 2K
Release Date: 8 Apr, 2021
Release Name : Borderlands 3 Directors Cut-CODEX
Size : 134.48 GB
____________________
Borderlands.3.Directors.Cut-CODEX.torrent
Borderlands.3.Directors.Cut-CODEX.torrent
Enjoy
Support the developers. buy this game if you like it. BUY IT!