ABOUT THE GAME :
Based on the favorite mysterious post-apocalyptic universes, the game Burden will throw you right into the very center of one of such worlds full of the unexplored and uncharted, dangerous and exciting.
 
In Burden, every day lived is not just an adventure that can lead to any outcome, but it's you challenging the fate. You'll face everything — from enriching yourself with prey and finding the mysterious artifacts to getting a life-long trauma that will complicate your existence in this overwhelming world.
 
You'll see the reverse RPG system. You get diseases, try to get used to them, and learn how to survive with these flaws. Weak bones or bladder, blood pressure or trouble breathing. Choose your challenge.
 
You are the only one who has a well with water. If you lose the base, the survival becomes many times more difficult. If there is water, then there will be those who need it. Someone will trade, but someone won't do it demanding it by force. Build walls and traps to protect yourself from uninvited guests, and keep in mind that you can also blow them up with some dynamite.
Reality is cruel, and in Burden you will feel it like no other. Don't want to sit on the base? Look for adventures. Don't want to go anywhere? Adventures will find you. The gameplay is built in such a way that any gaming style is rewarded with the game events.
Delve into the world of sand, fractions and unusual post-apocalyptic fauna. Search and explore, create weapons, fight for life and resources. A wide variety of melee weapons will help you with this. And if you find a gun, then you are very lucky.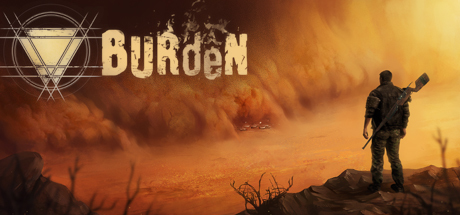 Title: Burden
Genre: Action, Adventure, Indie, Simulation
Developer: "Black Book Development"
Publisher: "Black Book Development"
Release Date: 17 Jan, 2019
Release Name : Burden-SKIDROW
Size : 3 GB
____________________
____________________
Enjoy
Support the developers. buy this game if you like it. BUY IT!