ABOUT THE GAME :
Cyberpunk 2077 is an open-world, action-adventure RPG set in the dark future of Night City — a dangerous megalopolis obsessed with power, glamor, and ceaseless body modification.
In the Cyberpunk 2077 Update 2.0:
Major gameplay and core feature overhauls, including the police system and Perk trees.
Fixes and improvements for PC, PlayStation 5, and Xbox Series X|S.
Continue from existing saves, but starting a new playthrough is recommended.
Uninstall outdated mods until they're updated.
New PC system requirements, with SSD now a requirement.
Extensive combat, vehicle, AI, netrunning, and weapon changes.
Perk tree overhaul and skill system revamp.
Cyberware changes, with armor primarily from cyberware.
Changes to weapons, loot, crafting, and vendors.
New radio stations, UI improvements, and quest fixes.
Stability and performance enhancements.
Arcade mini-game and more secrets in Night City.
PC-specific updates include DLSS 3.5 and AMD SMT options.
Console-specific change: improved performance and image quality on Xbox Series X and PlayStation 5 in Performance Mode.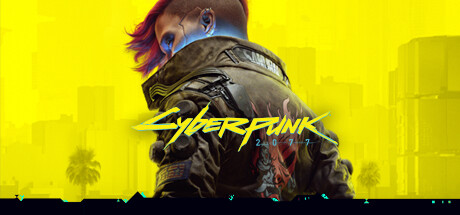 Title: Cyberpunk 2077
Genre: RPG
Developer: CD PROJEKT RED
Publisher: CD PROJEKT RED
Release Date: 10 Dec, 2020
Release Name : Cyberpunk 2077 v2.0-GOG
Size : 114.09 GB
____________________
Cyberpunk.2077.GOG-InsaneRamZes.torrent
Cyberpunk.2077.GOG-InsaneRamZes.torrent
Enjoy
Support the developers. buy this game if you like it. BUY IT!