ABOUT THE GAME :
Return to Gears 5 with the new Hivebusters campaign expansion. Play as Lahni, Keegan and Mac – the heroes of Gears 5's Escape mode – on their first operation as part of the secretive Hivebuster program. Thrown together and dubbed "Scorpio Squad," their suicide mission to destroy a Swarm hive may hold the key to saving Sera and their own redemption.
Enjoy a new, 3-hour campaign set on the volcanic Galangi islands. The island lava flows and sandy beaches are crawling with Swarm and a deadly new predator.
Use and upgrade Ultimate Abilities in a campaign story setting for the first time.
Up to 3 player online co-op.
Xbox Profile Required. Sign in with your existing profile or create one for free.
NOTES: This release is standalone and includes the following DLC:
> Gears 5 – Ultra-HD Texture Pack
> Gears 5 – Hivebusters
The game is updated to v1.1.97.0 and includes the additional audio
files for the following languages (change language in steam_emu.ini):
> French
> Italian
> German
> Spanish – Spain
> Korean
> Portuguese – Brazil
> Spanish – Latin America
> Traditional Chinese
Multiplayer maps are playable offline with bots or on local LAN.
For LAN play change the Xbox user ID in our steam_emu.ini.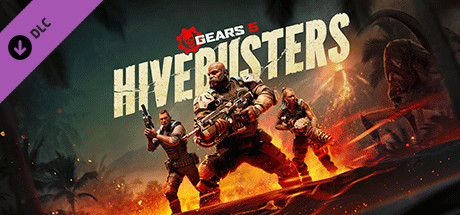 Title: Gears 5 – Hivebusters
Genre: Action, Adventure
Developer: The Coalition
Publisher: Xbox Game Studios
Release Date: 15 Dec, 2020
Release Name : Gears 5 Hivebusters-CODEX
Size : 106.60 GB
____________________
Gears.5.Hivebusters-CODEX.torrent
Gears.5.Hivebusters-CODEX.torrent
Enjoy
Support the developers. buy this game if you like it. BUY IT!