ABOUT THE GAME :
Imagine the mix of Doom, Quake, Blood, Serious Sam with some bits of madness, all put into the great Unreal Engine 4.
The name of this bloody cocktail is ILLWILL.
"ILLWILL is a wonderfully squelchy old school first person shooter with big guns and monsters that explode into chunks of meat and blood when you blast them.
Drawing inspiration from DOOM, Quake, Blood and Serious Sam, ILLWILL is a very stylish and comedically brutal old school boomer shooter. It seems that you're essentially a one-man-army that must blast their way through hordes of monsters that are up to no good."
Alpha Beta Gamer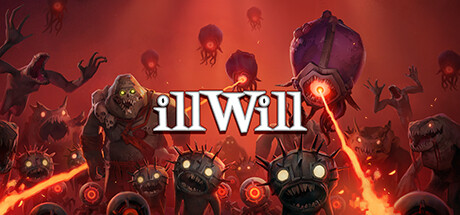 Title: illWill
Genre: Action, Indie
Developer: Slava Bushuev
Publisher: Slava Bushuev
Release Date: 13 Apr, 2023
Release Name : illWill-KaOs
Size : 3.9 GB
____________________
illWill.v1.07.REPACK-KaOs.torrent
illWill.v1.07.REPACK-KaOs.torrent
Enjoy
Support the developers. buy this game if you like it. BUY IT!