ABOUT THE GAME :
Your path will lead you to the Worldwound, where the opening of a rift to the Abyss has unleashed all-consuming terror across the land. For over a century, the neighboring nations have fought fearlessly, trying to drive the enemy back — but to little avail.
Now, you have the chance to put an end to this conflict, but the path to salvation is far from clear-cut. Will you become a shining angel, backed by noble paladins? Or a powerful necromancer with hordes of immortal undead in your thrall? Or something else entirely? Lead your army and challenge mighty demon lords. Your crusade will set in motion a chain of events that will leave you — and the world itself — forever changed.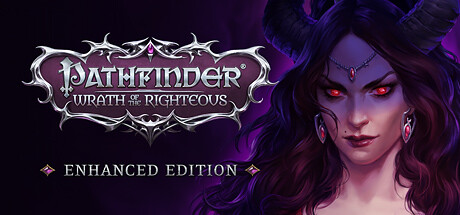 Title: Pathfinder: Wrath of the Righteous
Genre: Adventure, Indie, RPG, Strategy
Developer: Owlcat Games
Publisher: META Publishing
Release Date: 2 Sep, 2021
Release Name : Pathfinder Wrath of the Righteous Through the Ashes-FLT
Size : 25.44 GB
____________________
Pathfinder_Wrath_of_the_Righteous_Through_the_Ashes-FLT.torrent
Pathfinder_Wrath_of_the_Righteous_Through_the_Ashes-FLT.torrent
Enjoy
Support the developers. buy this game if you like it. BUY IT!