ABOUT THE GAME :

Set sail and join the colonial powers of Spain, England, France and the Netherlands in their fight for supremacy of the Caribbean in the 17th century.
In 'Port Royale 4' you will take control of a colony as a young and ambitious governor who is eager to learn what it takes to manage and grow his small settlement into a bustling trader city.

Develop production chains connecting multiple islands and create complex trade routes across the Caribbean, covering the ever-growing needs of the respective cities. Make use of the detailed sea map to avoid stormy weather regions, cliffs or shallow waters. Fulfill tasks for your nation's viceroy, earning more fame to unlock town buildings, ships and more. Conquer the cities of rival nations or hunt down their fleets with a letter of marque while also keeping a keen eye out for pirates and other privateers.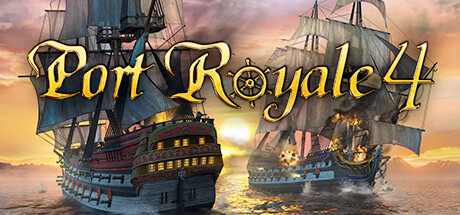 Title: Port Royale 4
Genre: Simulation, Strategy
Developer: Gaming Minds
Publisher: Kalypso Media
Release Date: 25 Sep, 2020
Release Name : Port Royale 4-CODEX
Size : 6.50 GB
____________________
Port.Royale.4-CODEX.torrent
Port.Royale.4-CODEX.torrent
Enjoy
Support the developers. buy this game if you like it. BUY IT!