ABOUT THE GAME :
Them and Us is a classic, survival horror game with a focus on atmosphere and player immersion.
Discover the truth of Alicia's past as she descends further into her strange, unending nightmare.
The Story:
The year is 1978. A lone bus, a terrible crash, out upon the old and winding dirt roads which skirt a vast American wilderness. A survivor. A young woman, her mind scarred by a life of tragedy, her name is Alicia. She is alone. She is injured. Around her, quietly, slowly, a surreal and deadly nightmare unfolds.
Fighting for her life, Alicia finds herself in the midst of events she does not understand- a "change" taking grip on the world around her. Its nature, its cause? unknown.
As night descends, she pushes further into the unknown – Will she survive? Will you?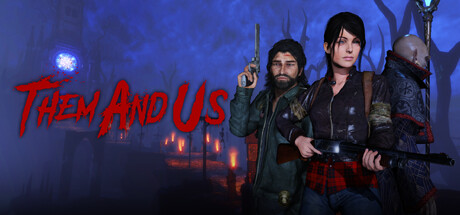 Title: Them and Us
Genre: Action, Indie
Developer: TendoGames
Publisher: TendoGames
Release Date: 28 Sep, 2021
Release Name : Them and Us-CODEX
Size : 25.14 GB
____________________
Them.and.Us-CODEX.torrent
Them.and.Us-CODEX.torrent
Enjoy
Support the developers. buy this game if you like it. BUY IT!