ABOUT THE GAME :
WHO ARE YOU, REALLY?
XIII is the remake of the iconic action game played in first person view initially released in 2003. You play as "XIII", a man with no identity, in a single player campaign full of twists and turns. Inspired by the eponymous comic book, the game features a unique cel-shading design entirely reinvented. XIII will also offer the possibility to confront your opponents through brutal multiplayer battles.
The country is still in shock after the assassination of President Sheridan. You wake up wounded, without any memory, on a deserted beach of the west coast. The only clues to your identity are the number XIII tattooed near your collarbone and a locker key. Despite your amnesia, you discover that you have the reflexes of a fully trained professional fighter. You take the road seeking for pieces of your past, finding out that you played a role in the murder of the President of the United States and uncovering the most horrific conspiracy in the entire history of the country.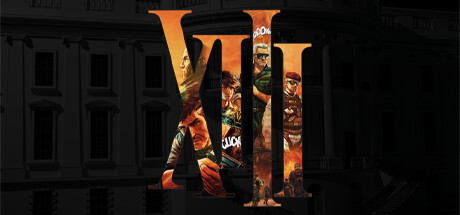 Title: XIII
Genre: Action
Developer: Tower Five
Publisher: Microids
Release Date: 10 Nov, 2020
Release Name : XIII Remake
Size : 6.98 GB
____________________
XIII_Remake_v1.6.8151-Razor1911.torrent
XIII_Remake_v1.6.8151-Razor1911.torrent
Enjoy
Support the developers. buy this game if you like it. BUY IT!